Master Scuba Diver Trainer (MSDT)
Expand your skills, stand out from the rest
MASTER SCUBA DIVER TRAINER (MSDT) Prep Course
Specialty Instructor Training and Internship
For those PADI instructors who really want to invest in their future, our MSDT prep course lets you earn specialty instructor ratings straight after your IE, to make your resume stand out and give yourself the best start to your career.
What's an MSDT? A PADI Master Scuba Diver Trainer is two levels above a standard Open Water Scuba Instructor. To attain this level, you need to have five different specialty instructor ratings, and show your teaching experience having certified 25 divers.
To help you get there, we offer a package of five instructor specialties, and an additional free team-teaching internship with our experienced dive team.
Specialties:
Our specialty selection has been particularly chosen for their value to you as a new instructor.
Enriched Air Nitrox Instructor

Digital Underwater Photography Instructor

Deep Diver Instructor

Wreck Diver Instructor

Dive against Debris Instructor

Equipment Instructor

Emergency O2 Provider

Night Diver Instructor
Advantages:
Why do so many instructors enroll in specialty training?
More certifications = higher employability.

Better earning potential.

Increased knowledge.

Learn from experienced instructors how to run the courses.

Gain specialty ratings immediately.

Add more variety to your work life.

Discounted five specialty package

$580*

(Night Instructor incurrs supplement)
Teaching Internship
Gain real life experience
After the specialties, we offer all our MDST prep candidates the chance to team-teach with our full time instructors on real courses. Taking part in the organisation and teaching of actual students is an invaluable experience at the start of your career, allowing you to begin instructor life full of confidence. During the internship you will start to earn certifications in your name as well, giving you a head start when you're looking for employment as an instructor.
Overview:
Five courses
Learn from experienced instructors
Start earning certifications
Cost: Free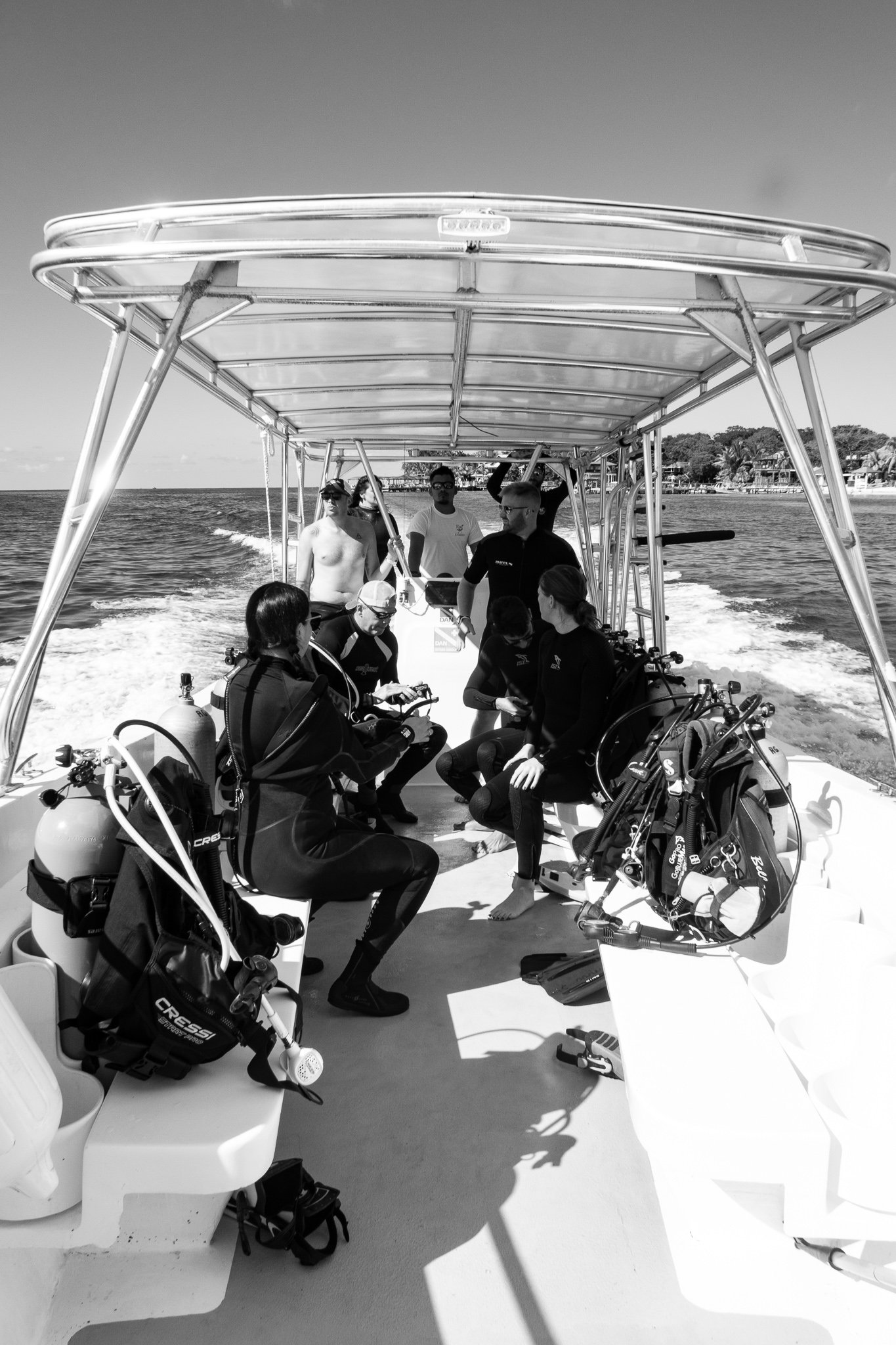 I did my IDC elsewhere, can I still join?
Absolutely. Our MSDT prep course is open to any PADI dive instructor looking for additional training, regardless of where you took your IDC.
Can I take the specialties individually?
Yes. All the instructor specialties can be taken as stand-alone courses. They range from $125-200 each when priced individually.
Please note the free teaching internship is only available for candidates taking the full five package.
Can I fun dive in between?
Yes! If you have competed your IDC and MSDT prep course with us, you receive free diving for life with Reef Gliders! So when you have free days during your teaching internship, you're welcome to jump on a boat for a fun dive. Email us to find out our free diving for life terms and conditions.
How many certs will I earn?
The free teaching internship is designed for new instructors to start gaining teaching experience, with the additional ability to earn certifications. We do not guarantee how many certs our candidates will finish with.
What's the timeframe?
The specialty instructor courses normally take 5-7 days.
The internship is not time-limited. We guarantee candidates 5 courses but not within a specific time-frame. Please be aware of this if you are on a limited timescale.
Are there any additional costs?
The prices quoted do not include materials or PADI application fees. Please contact us for a bespoke cost breakdown.
If you don't already have student level Nitrox, this will incur an additional certification fee.
Can I choose the courses I assist on?
Do to the nature of the dive industry, we can't offer our candidates the ability to choose which courses they assist on, though we are always receptive to personal preferences.
How do I contact you?
Easiest way is to send a form below and we'll reply ASAP. Otherwise you can email our Course Director on
protraining@reefgliders.com
, or Whatsapp: +504 9335 3374 for more information
Master Scuba Diver Trainer