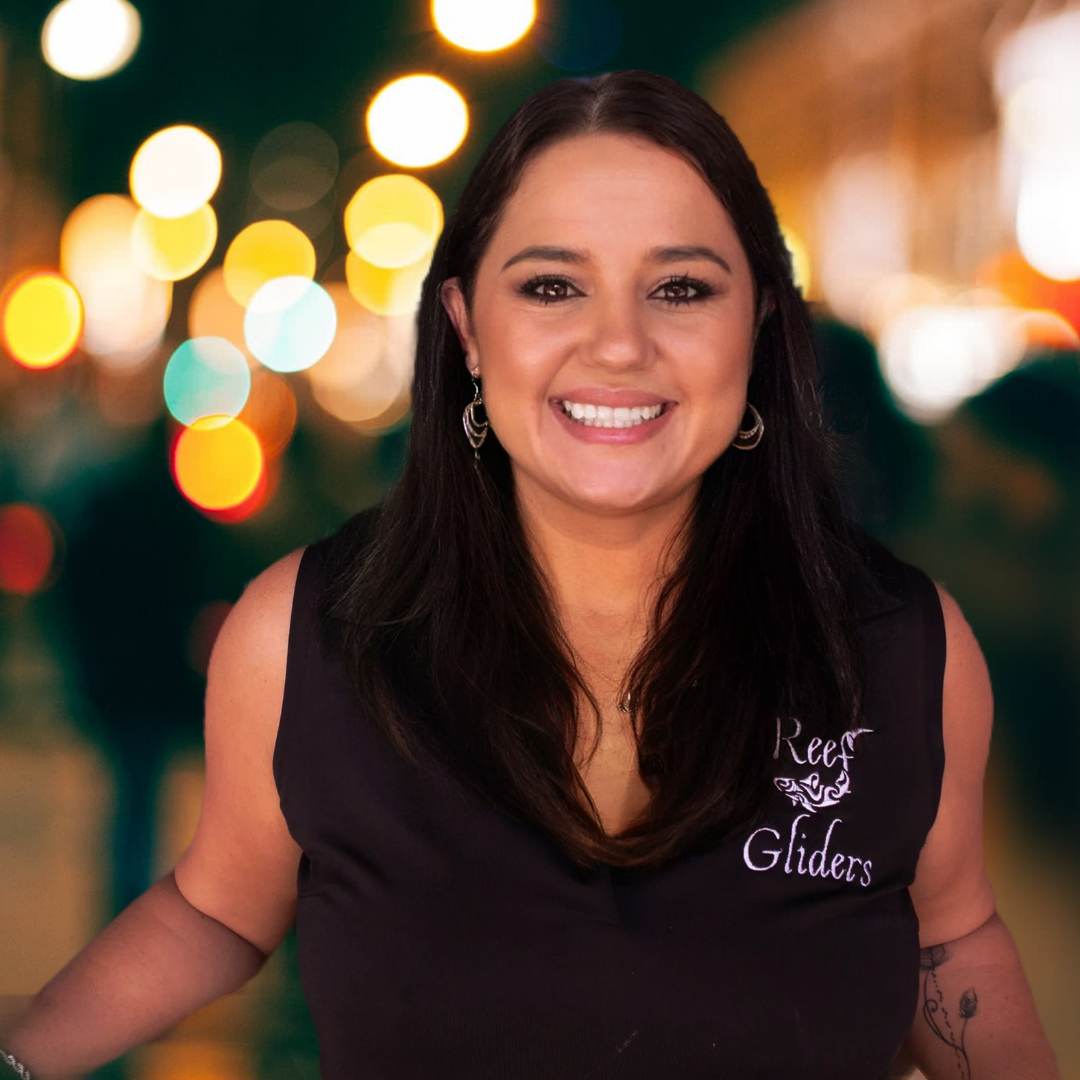 Irma
Managing Director

Irma hails from South Africa where she began diving in 1996 and never stopped.
She is extremely passionate about the ocean and everything below its surface. As a master instructor she also has a deep love for teaching people how to dive, especially turning recreational divers into professional divers.
Irma has experience diving and managing dive centers around the globe for over 15 years. She speaks Afrikaans, English, conversational spanish & Sass fluently.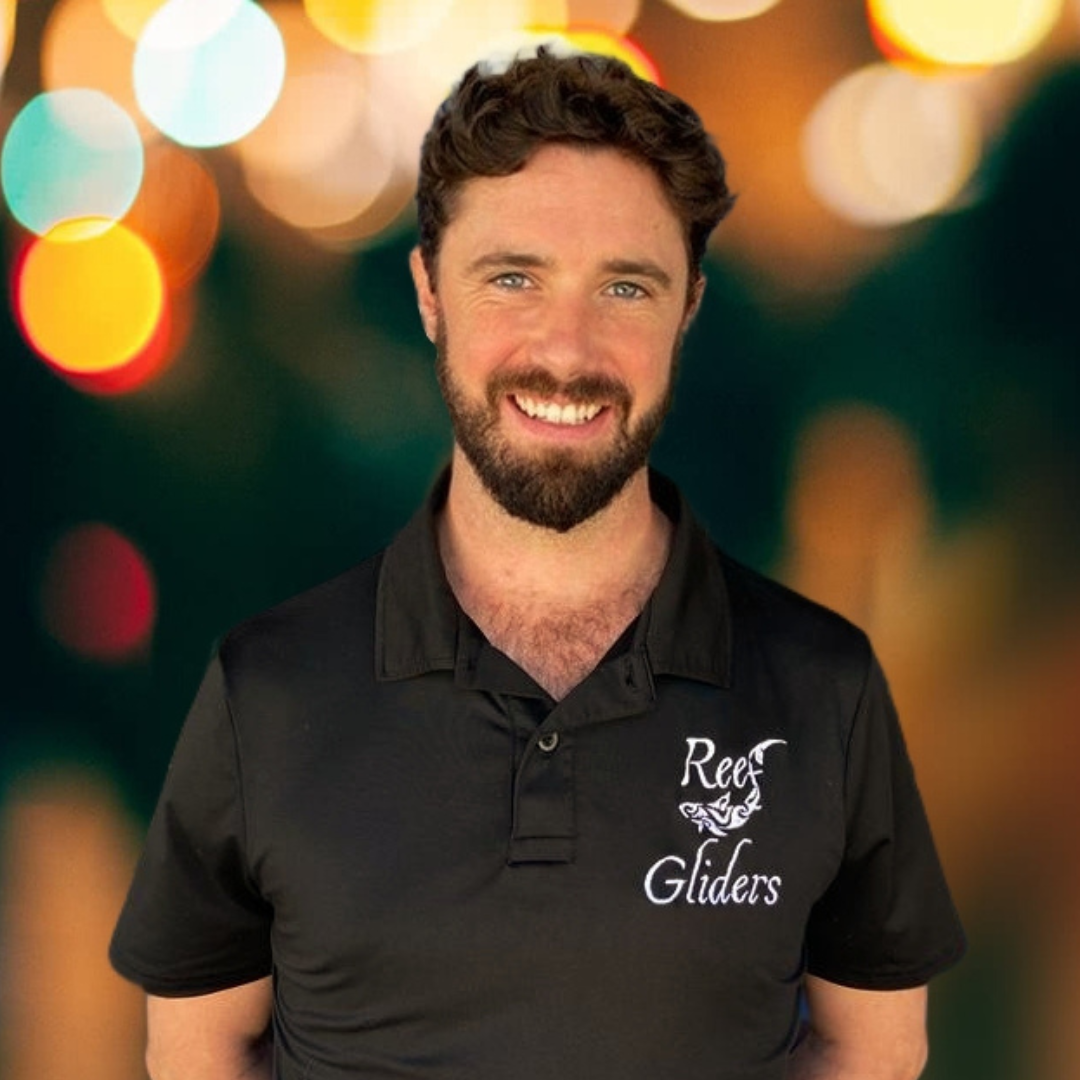 Russ
Operations Manager

Russ is English and started diving in 2009 and quickly established himself as a dive professional.
His love for diving runs deep and he has some amazing dive stories that could keep anyone entertained for hours. Russ is also a Staff instructor, an experienced equipment specialist and an avid Sidemount/Cave/Tech diver who has worked in Thailand and Dubai.
His mother tongue is charm, but he also speaks Cockney rhyming slang and English with a funny royal accent.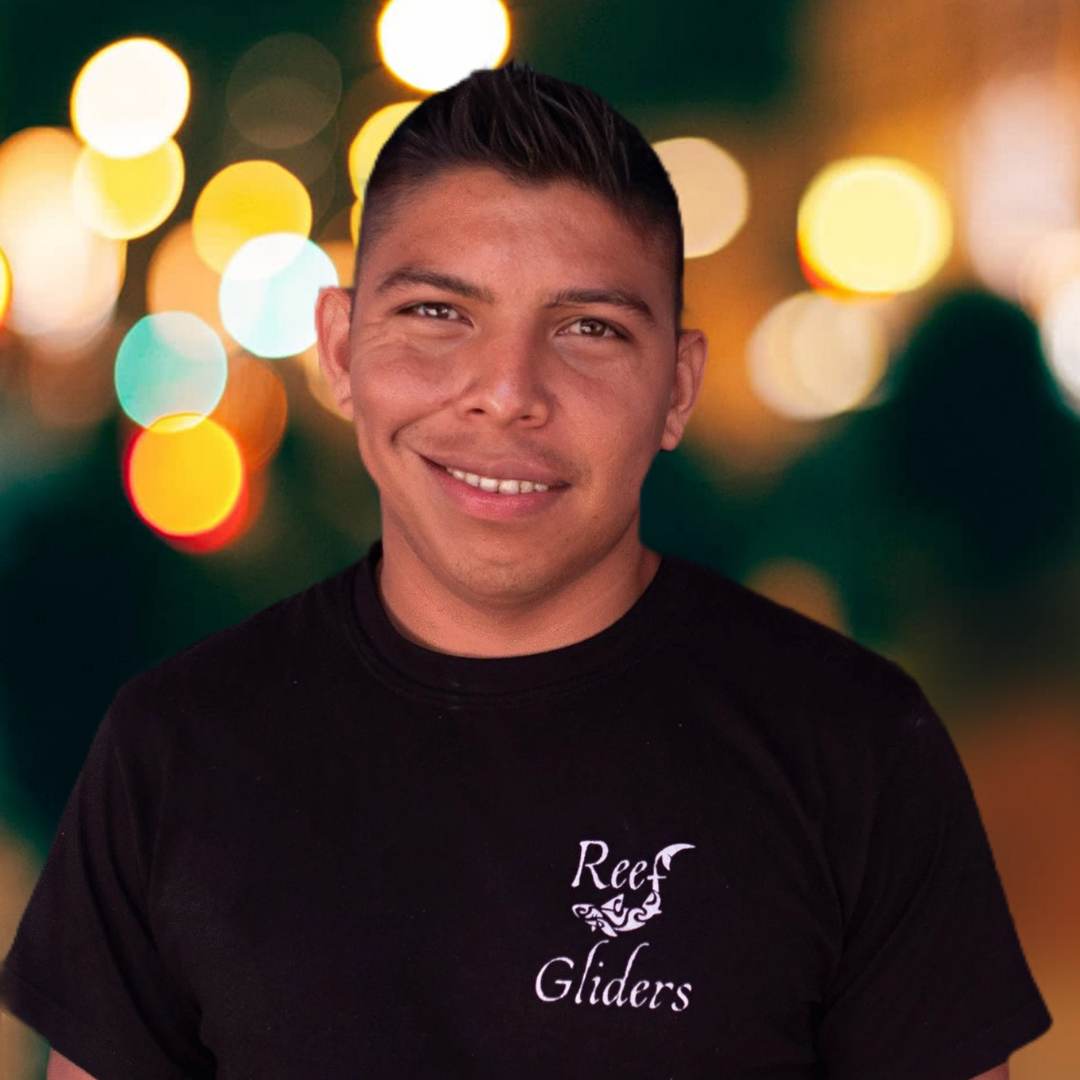 Victor
Logistics Manager

Victor is a native Honduran, born on the mainland in the city of La Ceiba and raised in Roatan.
He spent the largest part of his life learning the reefs in and around Roatan as a very skilled boat captain, he is also an Emergency First Responder and a Rescue diver.
Victor is undeniably the handiest man in our team and can fix literally ANYTHING! He is also the glue that holds us all together.
His languages include Spanish, English and a lot of wit.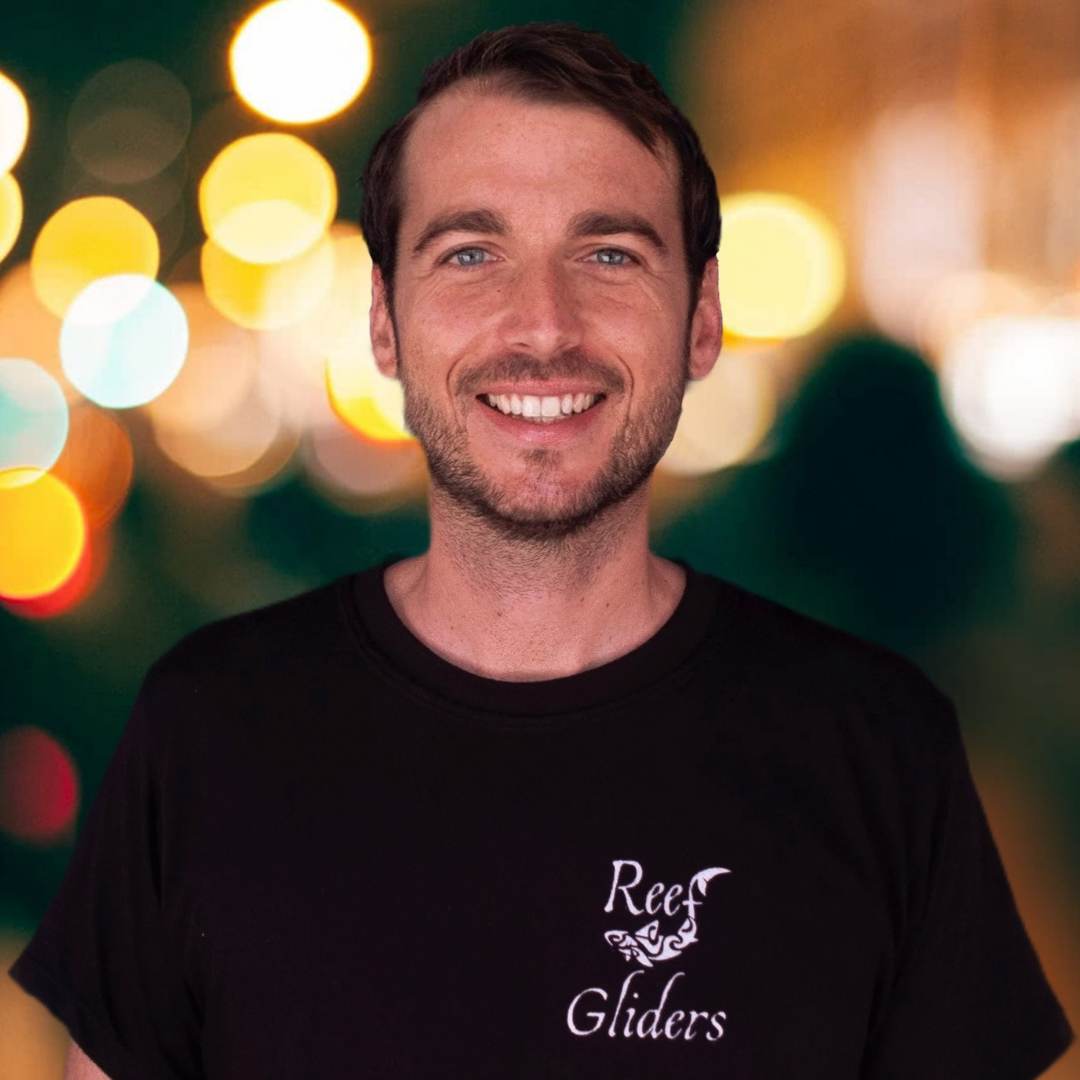 Doug
Course Director

Doug is from England and found a passion in Scuba Diving early on in life when he traveled to Thailand. He continued on to become a professional diver at Utila Dive Center.
Doug's drive for professionalism and natural teaching talent have led him to become Course Director. He speaks English & conversational Spanish..
If you choose to become a professional in diving, look no further. Doug will ensure you get the best training.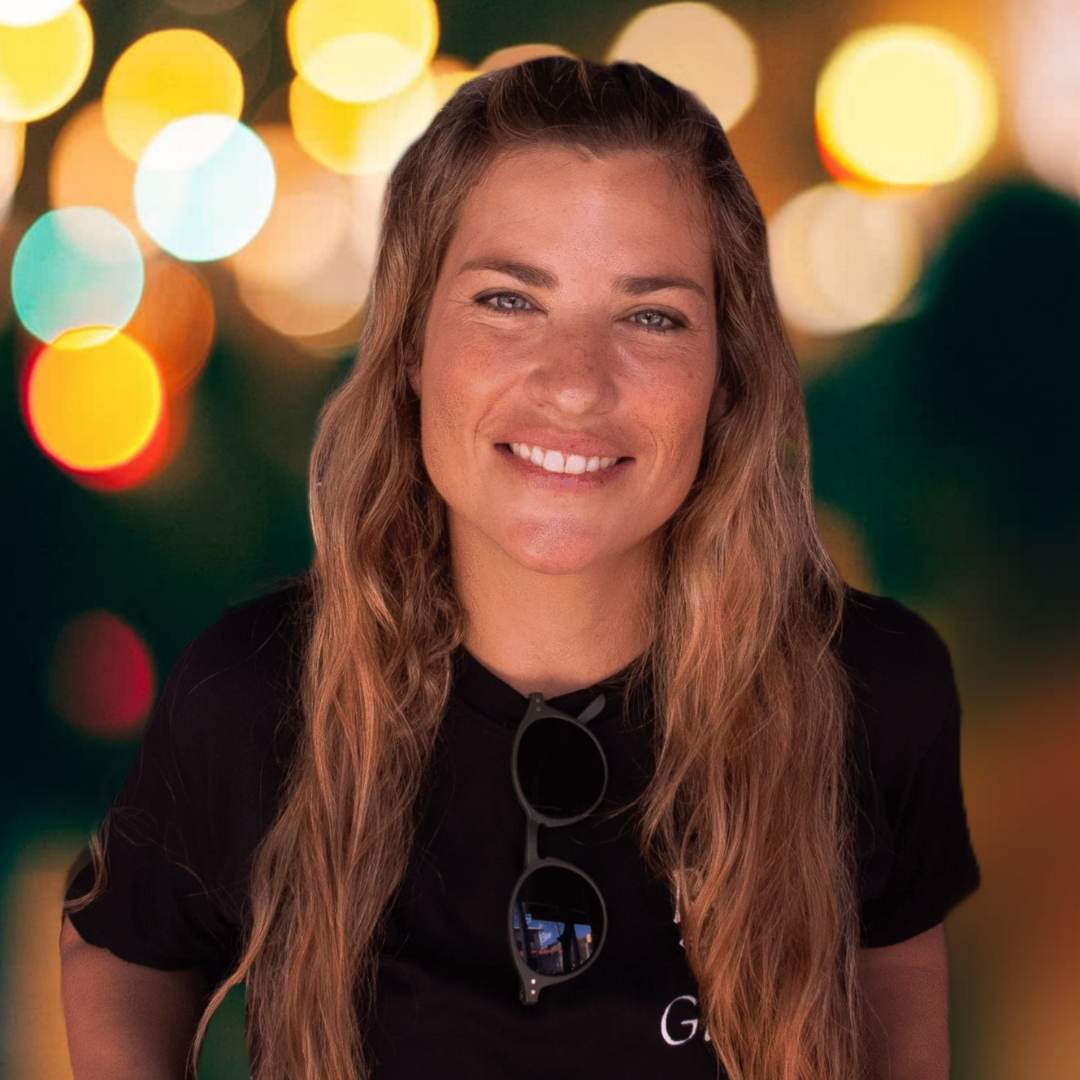 Vero
Conservation Manager & Head Instructor


Vero comes from Montevideo, Uruguay, and is also half Honduran.
A Tech/Cave diver who has worked in countries such as Mexico, Indonesia, and Honduras. This Komodo current junkie has a passion for u/w photography and conservation.
She is a Staff Instructor who speaks fluent Spanish and English + conversational Portuguese and Indonesian. She also flares her nostrils as a sign of affection.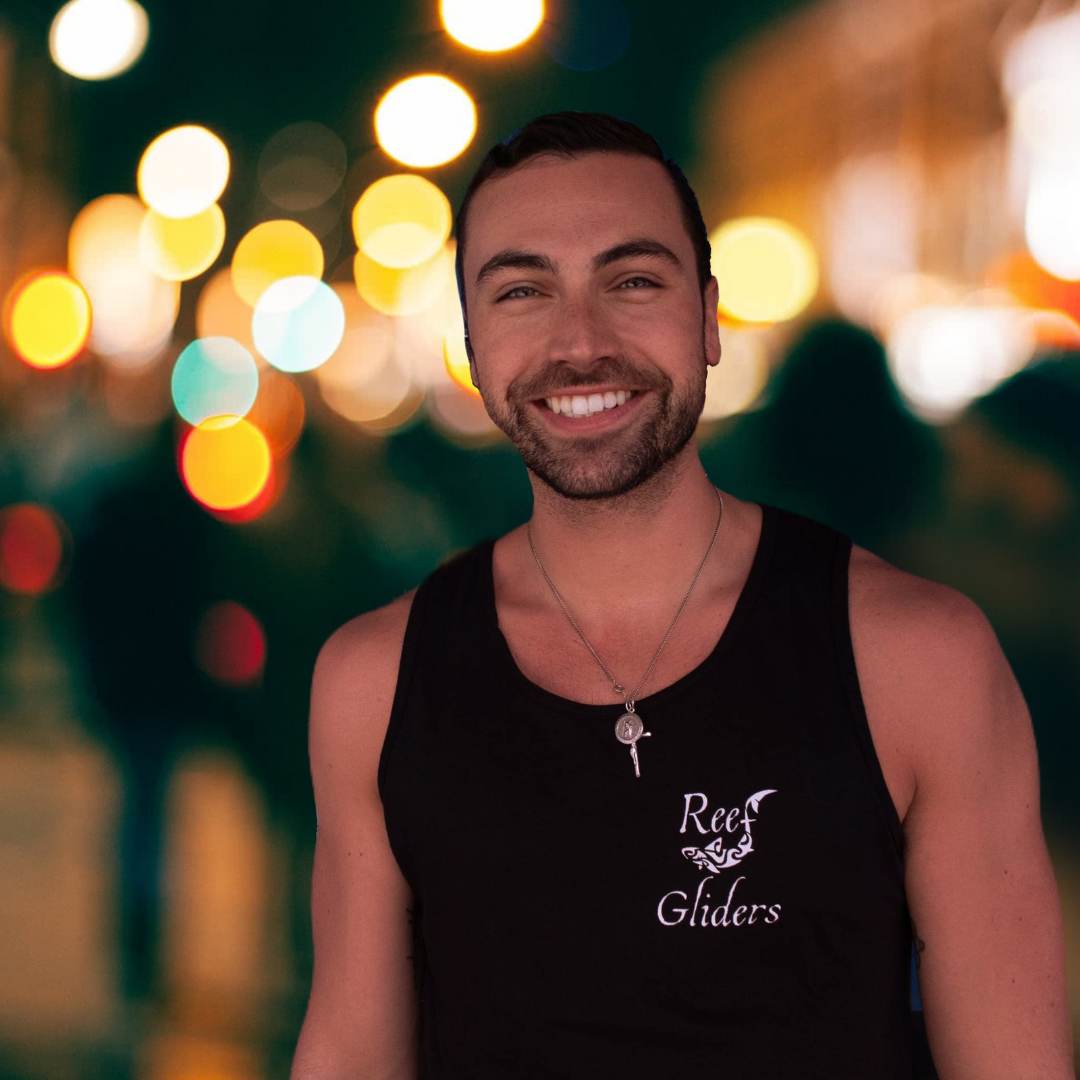 Shane
Marketing Coordinator & Website Manager

Shane hails from Boston, MA and helps support the Reef Gliders website and marketing alongside Irma.
He works full-time at Hubspot and meets with us on a regular basis. His great attention to detail and passion for design have set him apart as an incredibly talented and special member of the Glide Tribe.
He is a Rescue diver with the goal to becoming a Divemaster soon.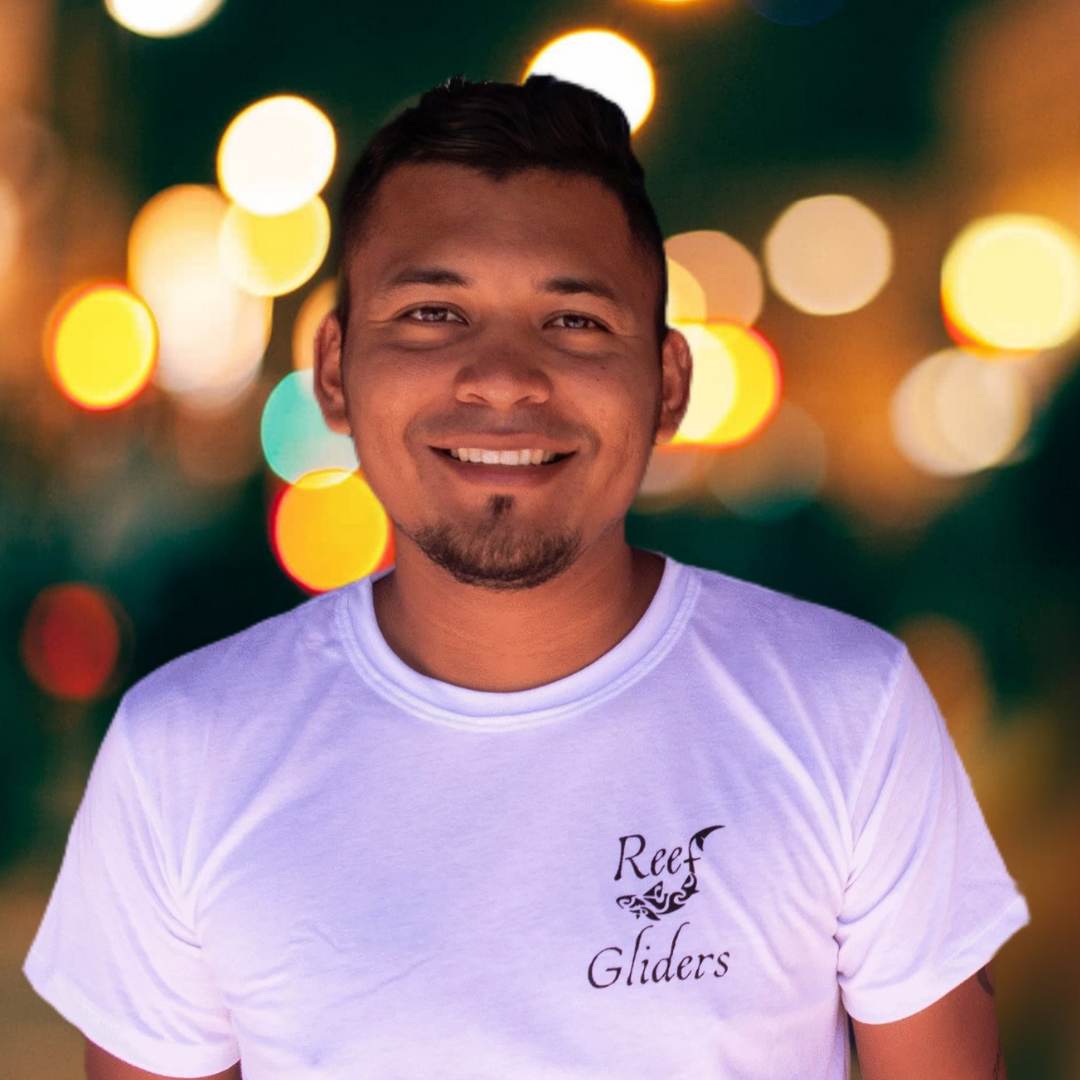 Captain Gerson
Captain

Captain Gerson grew up in the neighboring island of Guanaja but has lived in Roatan for a long time.
He speaks English and Spanish and knows these waters like the back of his hand.
He will always be there to give you a hand, on and off the boat, and will keep watchful eyes over your bubbles when you are diving.
Gerson is an advanced diver and an emergency first responder.
Captain Kevin
Captain

Captain Kevin is from mainland Honduras and has grown up in Roatan.
He is an extremely experienced captain, a certified advanced diver and emergency first responder. He speaks both English and Spanish.
He is also one of the biggest Real Madrid futbol fans you will ever meet. So if you want to start a life long friendship with Kevin, just start talking about football...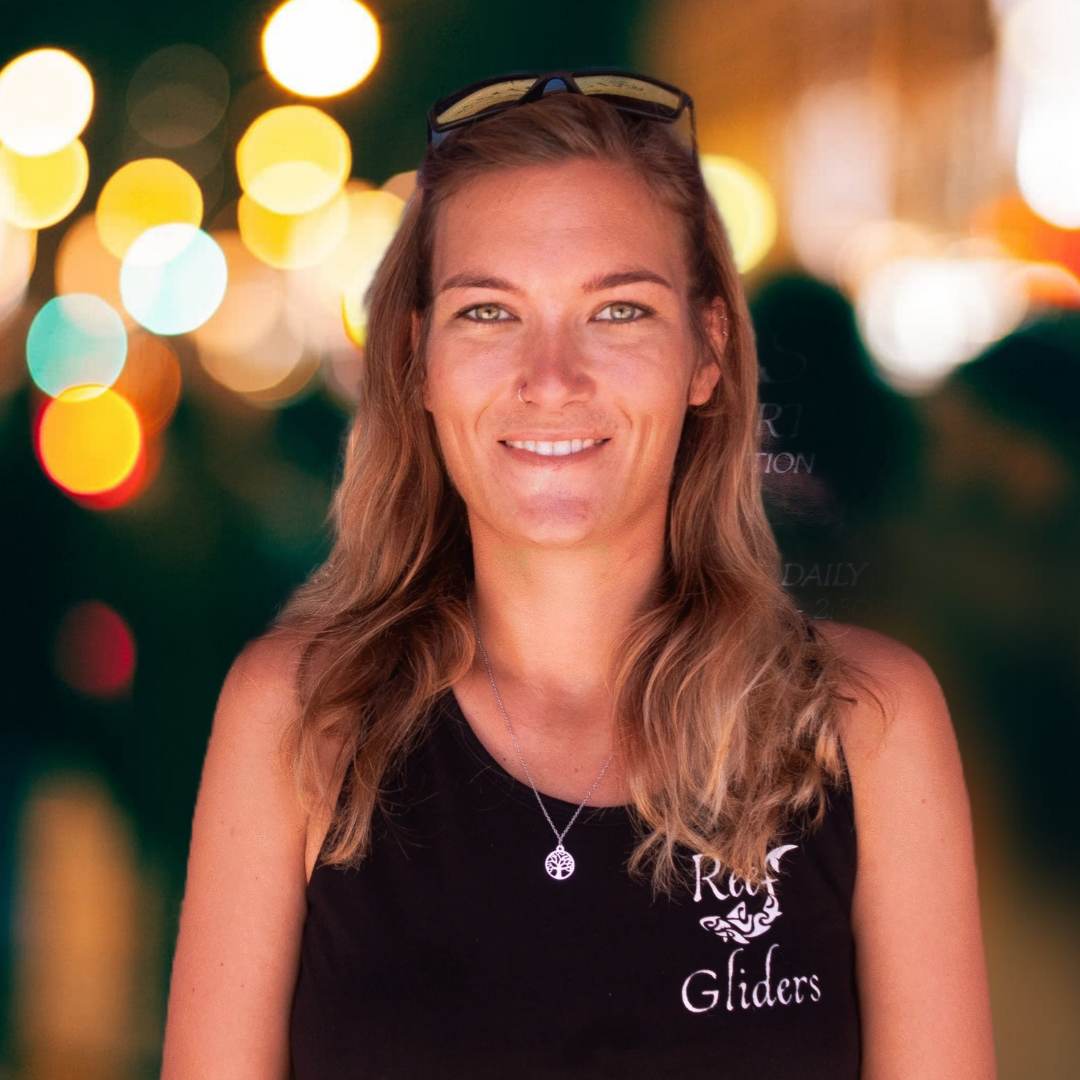 Jana
Instructor

Jana comes from the Black Forest Region in Southern Germany. She is a specialty instructor that is fluent in both German and English.
She trained in Roatan but has a lot of experience working in the Maldives.
She grew up as a horse 'aficionada' and rider, so not surprisingly, seahorses are her favorite underwater find. It doesn't take long for people to pick up the Jana lingo and catch them self saying "Yes Please" just like her before they know it! Her witty comebacks will not fail to entertain you.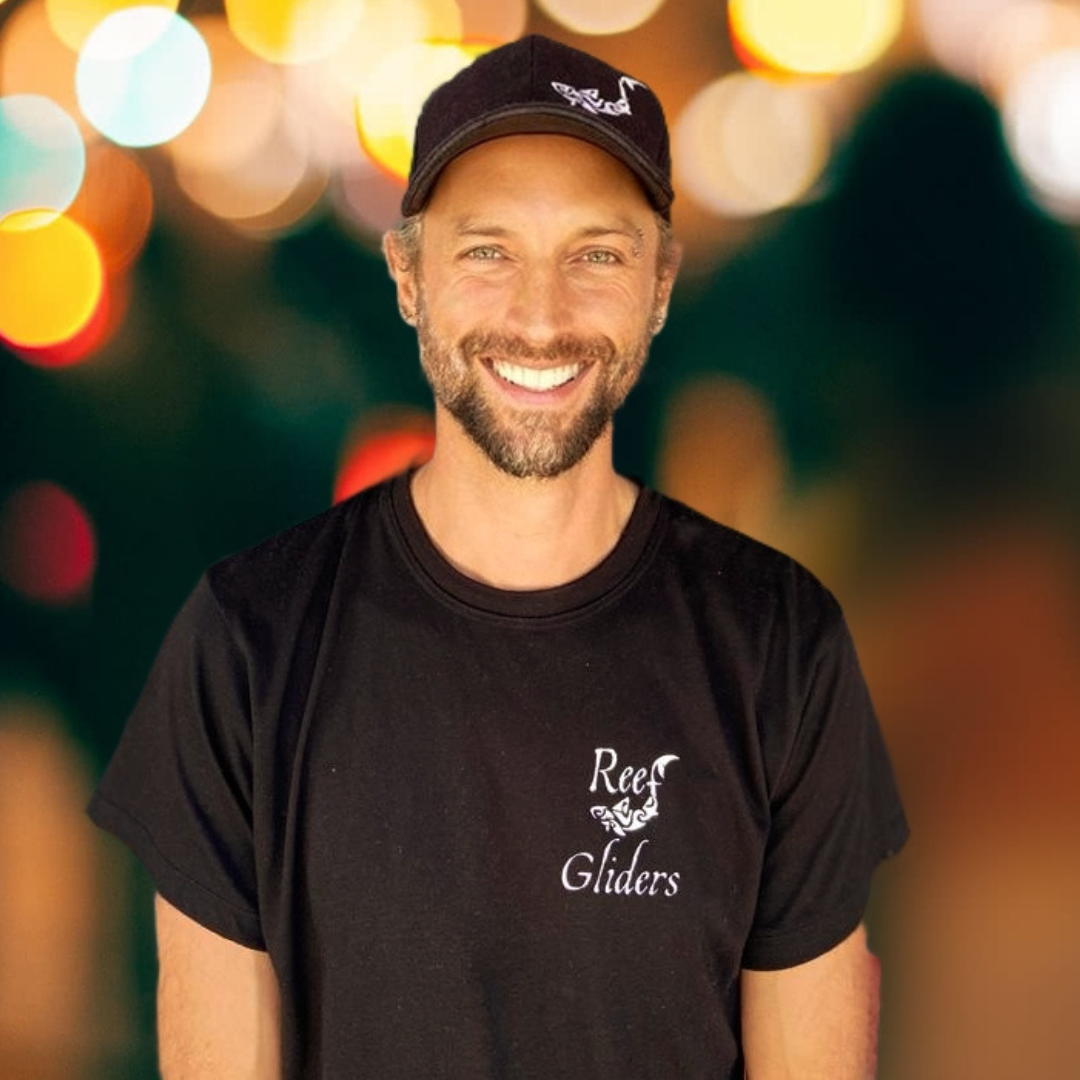 RYAN
Instructor

Ryan is our seasonal instructor, he basically escapes the cold winter months in Canada to come enjoy the tropical weather and diving in Roatan.
Ryan is from Victoria, BC in Canada
He did his first discover scuba dive on Catalina Island over 20 years ago and instantly fell in love with scuba diving.
Ryan is probably the most sarcastic employee at Reef Gliders, which says a lot as we are all pretty sharp tongued around here. He thrives on getting eye rolls for his annoying dad jokes.
He is definitely the early riser amongst us and chooses to get a head start at the dive shop before anyone arrives.
He will ensure that you are laughing above and below water!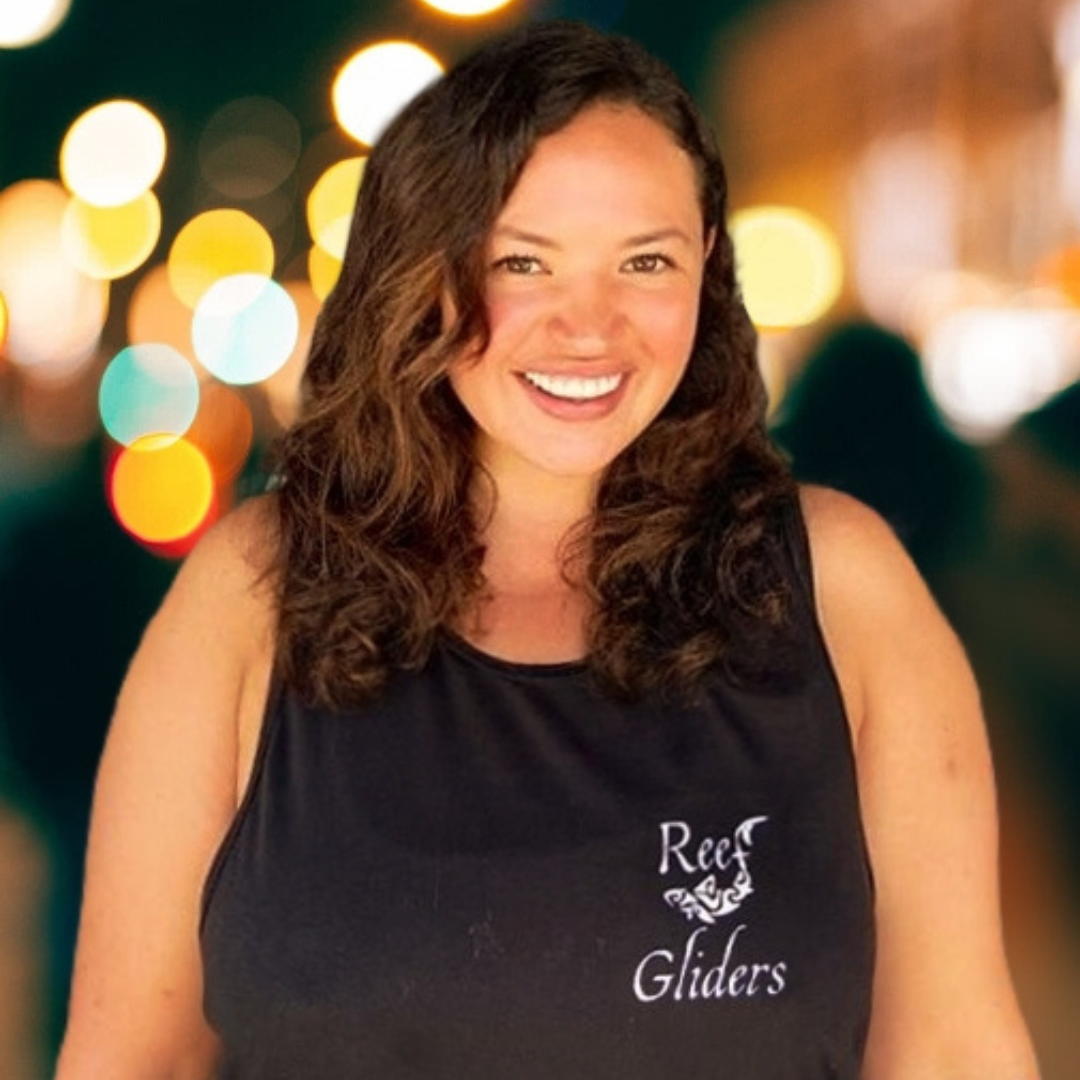 GIGI
Instructor

Gigi comes from Guatemala City. She is a specialty instructor that is fluent in both Spanish and English.
It's hard to catch Gigi without a smile on her face.
She is the bubbly one at the dive center ready to make anyone happy with her infectious enthusiasm and joy.
Gigi was a big shot lawyer in Guatemala before she decided replace her court shoes with fins.
She loves karaoke and is always the life of the party.
It gives everyone joy to see her get excited when she finds something cool on a dive.