Pro Training
Take the next step and become a professional diver at Reef Gliders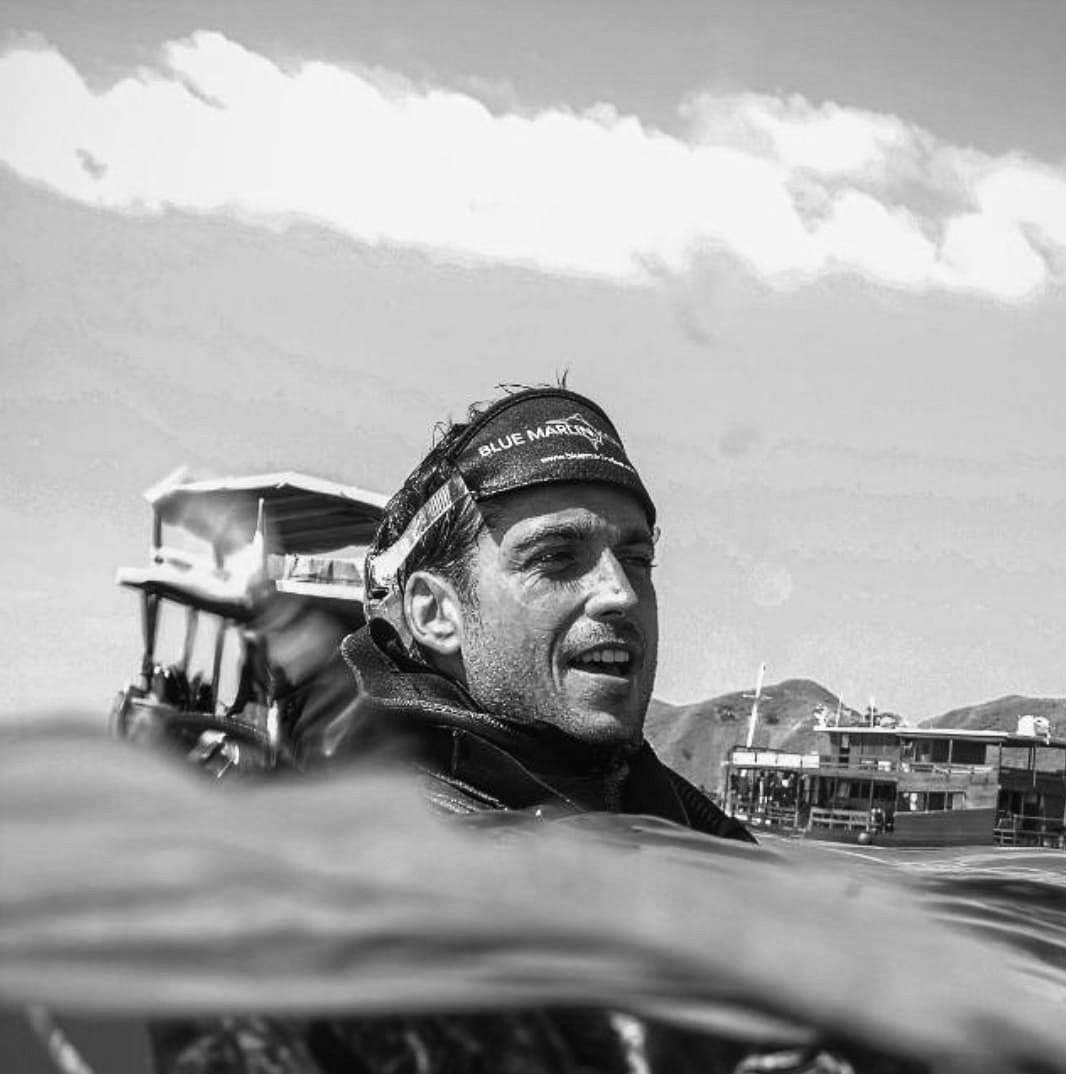 Douglas Hoy
COURSE DIRECTOR
Hi, I'm Doug, the Course Director here at Reef Gliders. A long time ago I jumped on a plane with a one-way ticket in my hand and some dive gear in my bag and I haven't looked back since.
I've been in the industry now for over 10 years and have trained thousands of divers across the world. Like most, I was hooked on diving from my first breaths underwater, but what I enjoy most about being a dive professional is teaching others.
If I'm not in instructing-mode, I'm happiest underwater in a current, the stronger the better, or putting on some extra tanks for a sidemount or a tec dive.
Most of my time at Reef Gliders is spent teaching the IDC, MSDT and Staff instructor courses, but I like to get involved in the Divemaster course as much as possible, once you get that teaching bug its hard to shake off!
Being a PADI pro is more than a job, its a lifestyle, full of diving, making friends and travel adventures. The only thing I regret about being an instructor is that I didnt do it sooner!
Why train at Reef Gliders?
More than taking a course, go pro with us and become part of the Glide Tribe for life!
Your Pro Training Dive Center will become your alma mater. By choosing Reef Gliders you are ensuring you will always have a place to come back to visit, a network of dive professionals to support and advise you, and most importantly, a closely-knit diving family who will push you to become the best pro diving version of yourself.
Small groups, great Instructor - Candidate ratios

Highly experienced Pro Training team
Free fun diving for life for Divemaster and IDC-MSDT Graduates
Multiple course discounts - 5% off any continuing education course after your first
10% off drinks and food at Blue Marlin Bar
Free Roatan airport or ferry pick up
Free Reef Gliders Merchandise
Team-teaching internship for MSDT candidates
Equipment discounts available
Travel and Visa advice included.
Air conditioned classroom, extra study materials & learning tools provided
Guaranteed IE pass or we offer another IDC free of charge.
Excellent instructor employment opportunities on Roatan, and an expanded global network for us to connect you with.
"In February I dove with Reef Gliders for the first time since the shop had been revamped, and absolutely fell in love with the atmosphere and family spirit. By the end of the trip I had already made plans to come back for my Eco-Divemaster! The course took about 5 weeks and was tailored to my professional goals. My mentor Vero, is educated in technical, cave, and strong current diving as well as underwater photography and the coral reef restoration program. What a badass! Even with such well educated and experienced divers I always felt respected and treated as an equal as a divemaster candidate. If you're considering furthering your PADI professional career, please consider Reef Gliders! I am immensely happy to have chosen them for this journey".
"Just did my Divemaster course with these guys and I had a wonderful experience. It felt like family from day one. Everyone (course director, instructors, managers and boat staff) was so helpful, knowlegable and professional. I have learned so much and I'm a WAY better diver now. Boat is nice, gear is in perfect condition and dive shop is fun to hang around between and after dives (especially with the Blue Marlin restaurant and bar directly on place) .I would go back in a heartbeat and recommend Reef gliders for any type of course , beginners to IDC. Thanks all, I had a great time with you guys".
May-Anne G Quebec, Canada.
Where do I even begin?! My divemaster course at Reef Gliders was easily one of the BEST experiences I could have asked for. From the moment I arrived on Roatan and at Reef Gliders I was welcomed like part of the family. The staff are all incredible. My mentors Doug and Jana, as well as the wonderful Vero, have to be some of the most knowledgeable, patient, and kind people I have ever met. I felt completely supported throughout my course, and like a valued member of the RG team. On top of the amazing atmosphere, everything at the shop is also super slick and organised, the boats are great and the captains are super helpful. The shop has everything you could need – hot & cold showers, fresh coffee every morning, a classroom with AC, beautiful views.

My Eco-Divemaster course also included the Roatan Marine Park Coral Conservation course, led by Vero. This had to be one of the highlights of my time there. Vero's passion for coral conservation is so infectious, she is an amazing teacher and I ended those two days feeling super confident about heading out with RMP to assist with cleaning the coral nurseries and out-planting coral fragments.

I could honestly go on for hours about how amazing this place is. If you are looking for a somewhere to take your first step into diving, further your professional career, or just have a great time fun diving then Reef Gliders is absolutely the place to do it!