Top 5 things to consider before taking the PADI IDC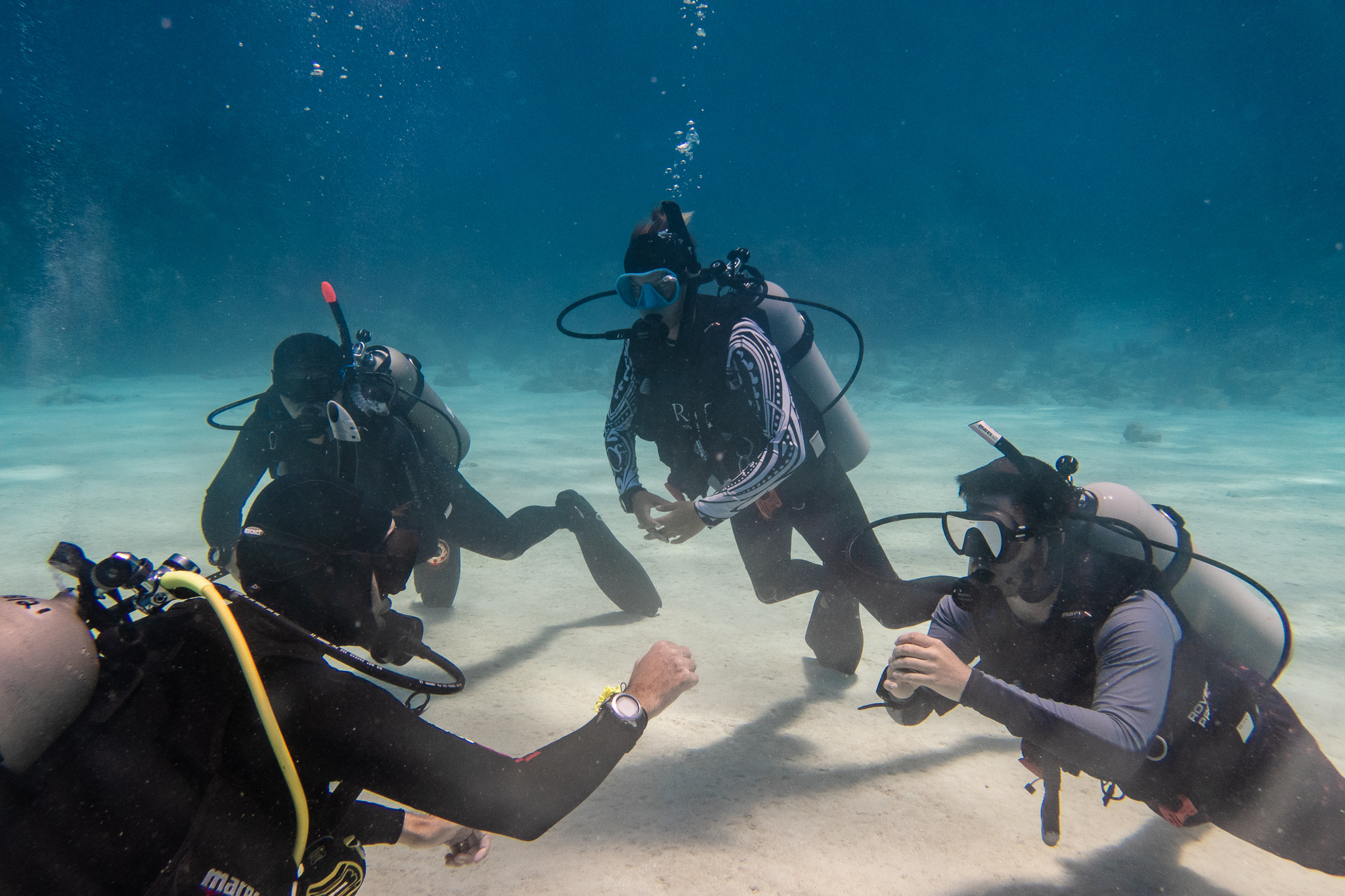 The decision has been made and a new life awaits, you're going to be a dive instructor. But what else should you think about before you book your PADI IDC course?
If you're already a divemaster, progressing to be a PADI instructor is a natural evolution. For others it's part of a bigger training journey, like Divemaster and Instructor courses back to back, or maybe you're one of the legendary 'zero to hero' divers, shrugging off the rat race shackles and going all the way from beginner to full time professional. Whichever stage you're at, there's always a few other things you should take into account and here is our list of the Top 5 considerations.
1 - Location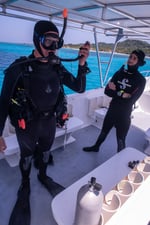 So task one - figure out what kind of place you want to work in. Are you aiming for a life bathed in sunshine and tropical waters? Or do you dream of dry-suits and a crisp, refreshing dive experience? Maybe you want to stay in the city and focus on excursions, or maybe you're after a more rustic life? Personally, we're fully signed up members of the 'hot weather, warm water, barefoot-whenever-possible' brigade, not that exploring wrecks in Scotland or cracking open the ice for a dive in the Arctic aren't on our bucket lists, just on a day to day basis the Caribbean is more our thing, but you have to figure out what's best for you.
2 - Opportunity
After your IDC you may end up in any far flung corner of the world, but for most people, the first order of business after earning your instructor certification is to find a job, put your skills into action and see the money start rolling in, so you might as well put yourself in the right ball-park from the start.
The larger the diving community, by extension the more opportunities there are. That one-palm-tree, 10-meter-square paradise island, will look great on your insta but jobs will be few and far between.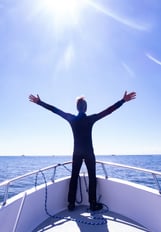 So it's worth trying to get an idea of the local situation from every aspect: will there be many opportunities? Is it possible to freelance or are the positions all full time? What's the visa situation like? Is it more specialized diving or is it more conducive to an entry level instructor? What's the earning potential compared to the living costs? What's the standard of living like? All these kinds of things are worth considering, and there's certainly not a one-size-fits-all model, because everyone has their own version of the perfect place, for our graduates it's Roatan that fits the bill. But (big footnote), like we said, you're not chained to the place you did your training, there are plenty of instructors that have completed the IDC, emailed out their CVs and are on a plane across the world before you know it, we're just saying that most tend to want to at least stay in the same area if they can.
So whilst you're probably 99% focussed on the course and earning that instructor certification, at least spare a thought for what happens afterwards.
3 - Language
Do you have enough languages to succeed as a dive professional? Undoubtedly, 100%, yes. Our point is: the most employable thing about a dive instructor, is being a good dive instructor. You don't need to be multilingual to succeed. It's about the way you conduct yourself in your role, your work ethic, your attitude to safety, professionalism and standards, all with a healthy dose of enthusiasm and patience on top. Diving is after all, a people business, not a water business. Did you ever hear a high school teacher say their job was all about the four walls and the white board? Or a fitness trainer saying it's all about the treadmill and medicine ball? Being a dive instructor is much less about the water you're in than the people you're teaching.
Now of course let's be honest, its a global industry mainly reliant on tourism, so for sure languages can be helpful, if you're looking for jobs on the PADI jobs board or on Facebook groups like Dive Jobs World Wide for example, you'll see a lot of adverts asking for bilingual instructors, or some outrageously certified polyglot, but it's not essential and should never put you off the career you want.
4 - IDC style
The foundation and framework of the PADI IDC is the same wherever you go, but the delivery and style can vary a lot between dive centers and locations. Fancy a six day blitz? Or maybe a three-week amble? They're all possible, and neither are necessarily worse or better. With the right logistics, suitable preparation, appropriate class size and capability, there's a lot you can achieve in six days, but this duration is a rarity. Likewise, longer IDCs can cater to larger groups and often come with added extras like specialties included.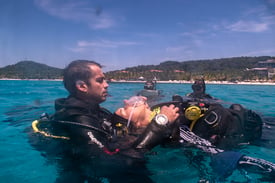 We find 12-14 days is optimal, plenty of time to prepare confidently and absorb most of the information, but not too long so your brain starts wandering and losing focus, busy days but not crazy days work best in our experience.
5 - Payment terms
To pay or not to pay? That is actually a question. A vast majority of places will, understandably, require payment to join their training courses, but there are a few, often larger resort style set-ups, that diverge from this and offer it for free. These agreements are usually based as an internship over a number of months, so essentially you're 'working' for the resort, and at the end you complete the IDC and pass out with your instructor certification. Between the two routes, we would suggest the paid route is usually the better choice. Philosophically speaking, it fundamentally alters the relationship between the student and the training centre. When we offer courses, we do so for the benefit of our students, so they receive their training up-front and can focus on starting their career, as opposed to them waiting on our schedule. We're not making any judgement whatsoever of the quality of instruction from a free internship, you can get good and bad teachers wherever you go, nor are we saying they can't benefit particular individuals, as we all have different circumstances. If a free IDC internship is without question the only way to do your IDC, or maybe you're local to the area and have an existing relationship with the shop, then it's worth looking into, just do your due diligence and find out exactly what's expected of you in the months you're interning before your IDC. For us, we think it's better to get moving, take the IDC on your terms, and to start working as an instructor as soon as you can. With that head-start, you may well earn whatever you were going to save anyway from the free IDC.
So after taking all of these areas into consideration, it's time to reach out to your shortlist of PADI IDC Centers you have in mind and make a final decision... your new life will be waiting on the other side.
At Reef Gliders in Roatan we have an amazing PADI 5 Star Pro Training department with IDC's running every month so be sure to check us out, Roatan in the Bay Islands of Honduras might just be the place for you.