Top Things To Do In Roatan!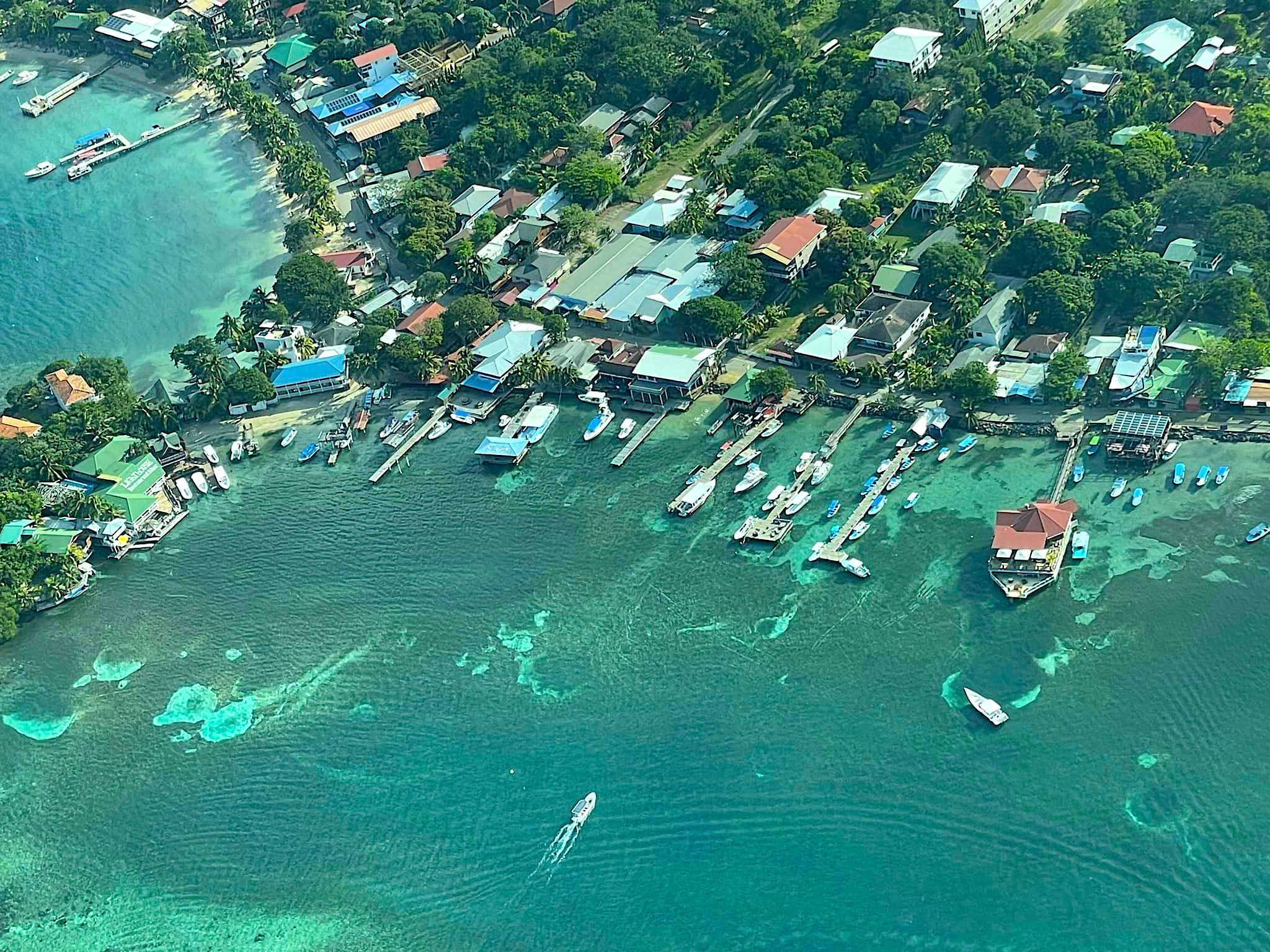 Roatan has so much to offer in terms of things to do that it can be hard to choose if you only have a limited time. Naturally the day time offers a lot more things than the night. Scuba diving is probably the biggest attraction, with 100's of dive sites to choose from and crystal-clear tropical waters it is obvious why Roatan keeps featuring as one of the world's top dive & snorkel destinations. But rest assured that if you are not a water sport enthusiast there is still a lot different options for a guaranteed good time.
Here are some crowd favorites.
West End a constantly buzzing village home to a lot of expats and various cultures there are so many things to do and see. The village itself is a charming, laid-back place that offers a variety of restaurants, bars, and shops. Visitors can enjoy fresh seafood, traditional Caribbean cuisine, and international dishes. The nightlife in West End is very vibrant, with many bars and clubs offering live music and dancing. Check out Sandy Buns for great breakfasts and more, Ginger's Caribbean Grill for amazing seafood and gorgeous views on either side of the restaurant. Sundowners for great cocktails and live music on most nights. Don't miss karaoke nights on Thursday's at the Blue Marlin or dance nights on Saturdays with amazing DJ's and further down there is Tequila Jack's for an amazing pool time experience overlooking the ocean with many delicious drinks and food options to choose from. Finally, Roatan is also known for its street food, with vendors offering a range of local and international cuisine. Whether it's a late-night snack or a full meal, there is something for everyone to enjoy. Make your way down the strip and experience all West End has to offer.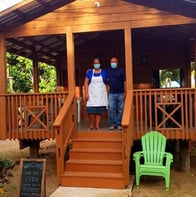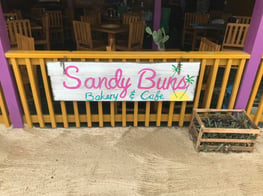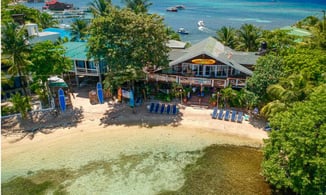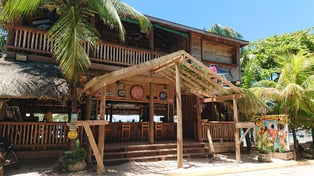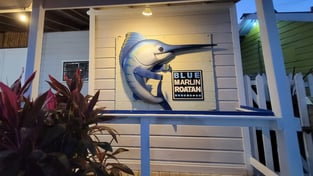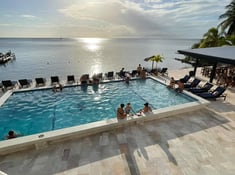 Visit West Bay Beach, another chart topper as it continuously gets voted into the Top 20 Beaches in the World, with the crisp white sands and vibrant buzz it's easy to see why. There are plenty of great restaurants & bars including various of other attractions like parasailing, glass bottom boats or sunbathing for those who like to laze around and relax. If you are a foodie then you should definitely check out Ibigari, Blue Roatan
Don't miss a visit to the Roatan Island Brewing Company. It is located in the lush Palmetto Valley of Roatan. Brewing a variety of easy drinking ales and lagers and even seltzers plus many other delicious things like kambucha and sour sop, many with a tropical twist. And it doesn't stop with just great beer, the property includes nature trails, corn hole, foosball, ping pong tables, horseshoes, fire pit, and even TV's for those who need to catch up on some football. There is even a dunk tank for those that need to cool off in an unconventional way.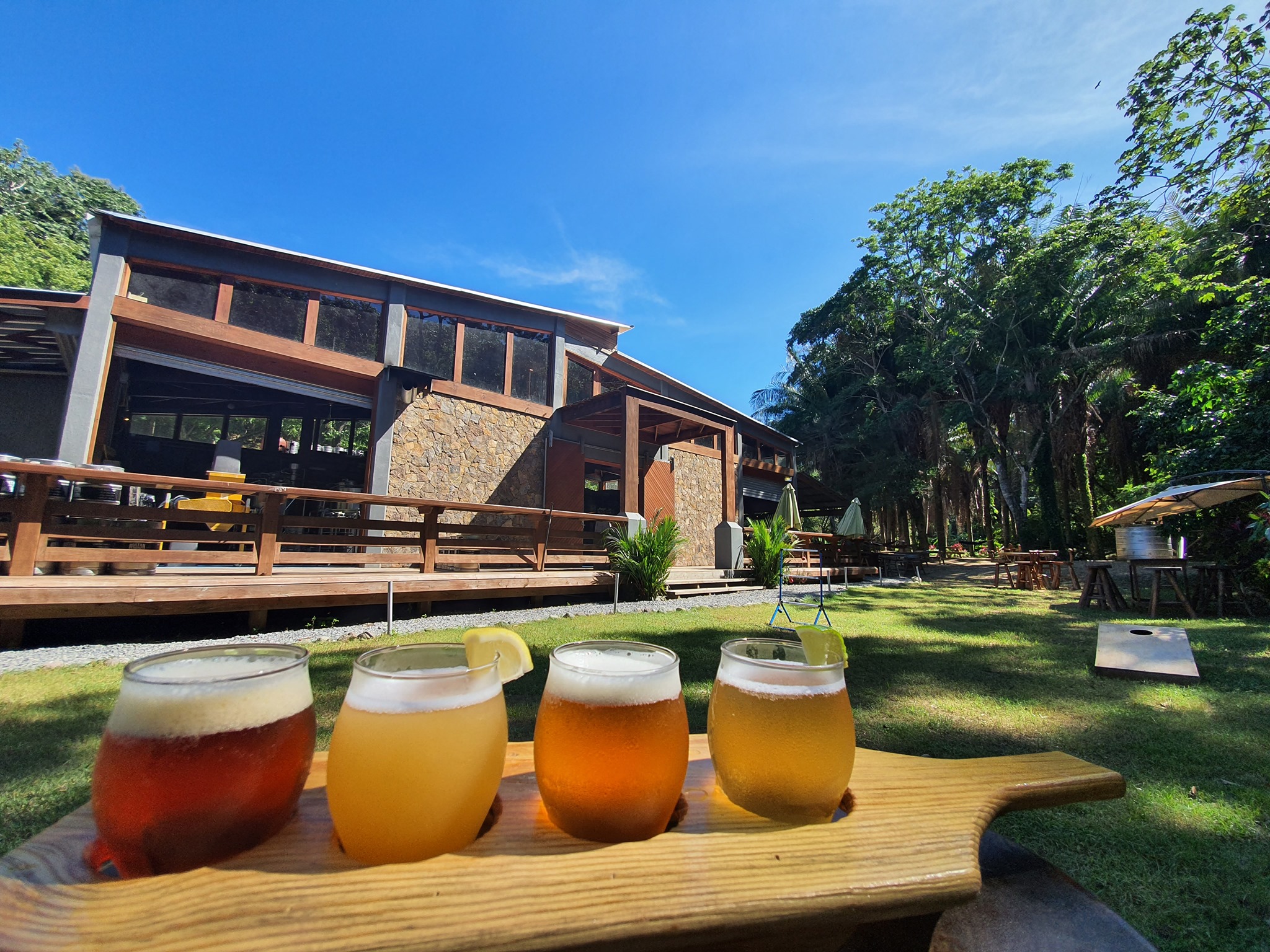 For those avid golfers we recommend that you visit the Pristine Bay Golf Course: A top-notch golf course set amidst lush tropical scenery, offering stunning views of the Caribbean Sea.
Explore the Carambola Botanical Gardens: A peaceful and serene escape into nature, showcasing the diverse plant and bird life of Roatan.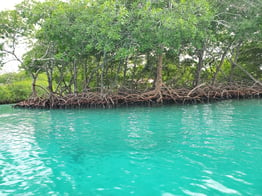 Take a tour through the mangroves! The mangrove canals on the east end of Roatan are considered by many as one of the most beautiful and exotic natural landmarks on the entire island. Their exact location is in the municipality of Santos Guardiola on Jonesville Point, on the south side of the island between Caribe Point and the seaside community of Jonesville, with the neighboring town of Oak Ridge further to the east. Local folklore has it that these canals were once used by the Paya Indians (the island's original inhabitants) as well as English pirates.
Explore Cayos Cochinos: A group of tiny islands just north of Roatan, offering unspoiled beauty and a chance to escape the crowds.
Take a horseback riding tour: Enjoy a scenic horseback riding tour through the lush jungle and along the beach. For a great time go visit the "sea"Horses at Luna Beach.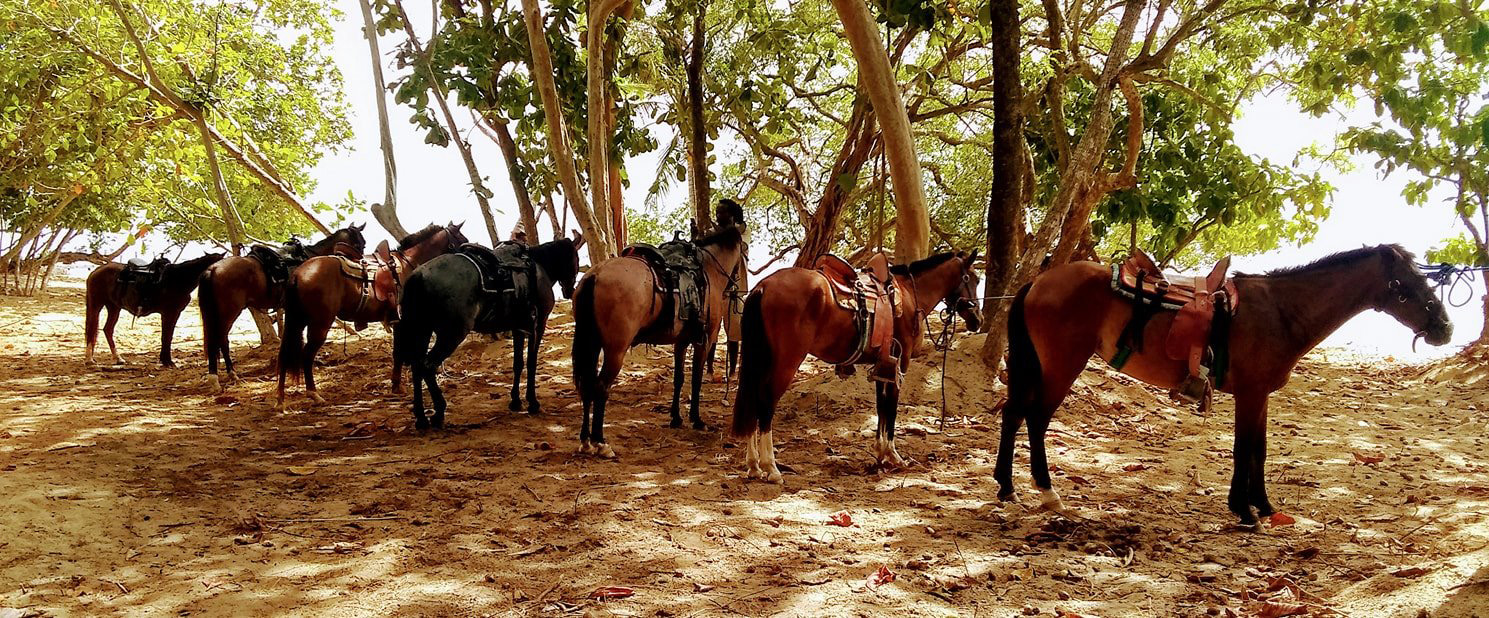 Try your hand at fishing: Go deep sea fishing and catch some of the freshest seafood in the Caribbean. There are so many excellent fishing charters to ensure you have a thrilling day on the water. Check out Ruthless Roatan Charters or Sundowner's Fishing and Island Excursions you will not regret it.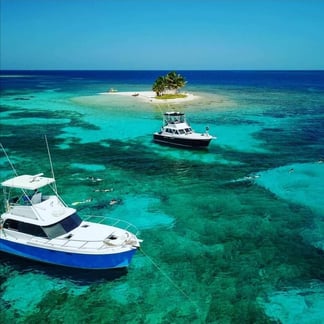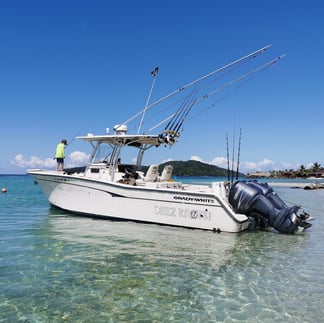 Visit the Arch's Iguana and Marine Park: Get up close and personal with hundreds of spiny tailed iguanas that love to munch on the leaves you feed them, Arch's Iguana Farm is one of the top attractions on Roatán dedicated to protect this amazing species that is considered an endangered species. This species is threatened mainly by illegal hunting for consumption by humans and predation by cats and dogs, but habitat loss and fragmentation also contribute to their endangered status. Definitely a worthy cause to support.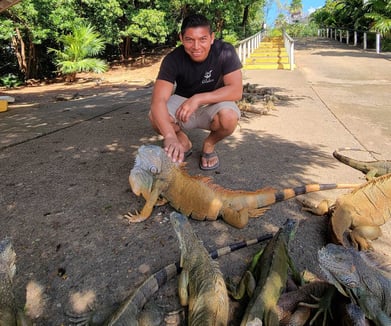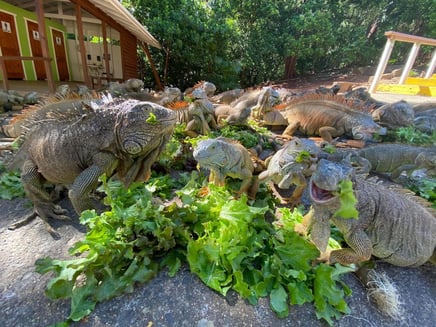 Take a canopy tour: Soar through the jungle on a thrilling zipline canopy tour. There are many to choose from amongst our favorites are Gumbalimba Park and South Shore Adventures.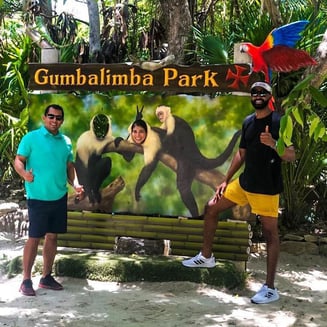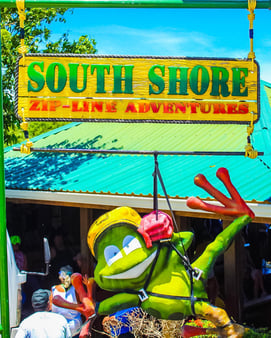 Also be sure to check out Punta Gorda on a Sunday to get the best local experience around, from the best local food to seeing the garifuna dancing. Punta Gorda was the first place that Afro-descendants arrived in Honduras, which is why the Garífuna community is so extensive in this island territory. Starting at 1:00pm in the afternoon you will find a group of Garífunas performing their dances, which go to the rhythm of the drum and songs. It is a unique show that we are sure will give you goosebumps. Through this presentation they tell part of their traditions and customs and you can enjoy the famous "machuca" dish, a representative delicacy of this community. It's a satisfying mash of sweet and green plantains, rolled into bites and dunked into flavorful soups, similar to the fufus of West Africa.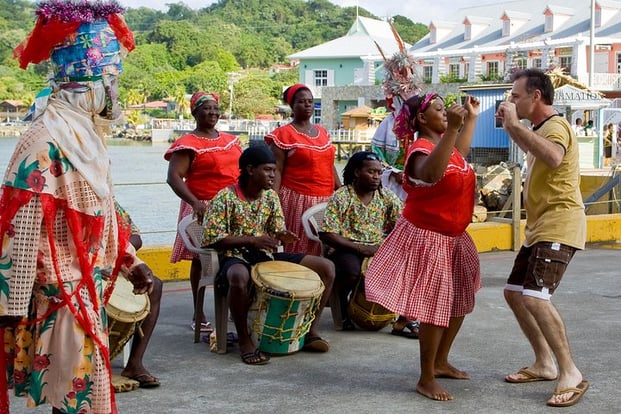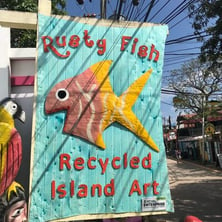 For those interested in shopping, the island has a variety of local markets and shops that offer handmade crafts, souvenirs, and clothing. Be sure to support the local artist, especially those who make amazing things from recycled products like Rusty Fish.
All in all you will not fall short of things to do during your time in Roatan. Come and enjoy any or all of what this beautiful island has to offer!